It's the start of a new decade! That means we're opening up to the roaring 20s. It's time to define what will become classic 2020s style. With a little help from Forbes, we've identified 3 design trends that could do just that.
Check out these soon-to-be classic styles that are on the forefront of 2020 interior design.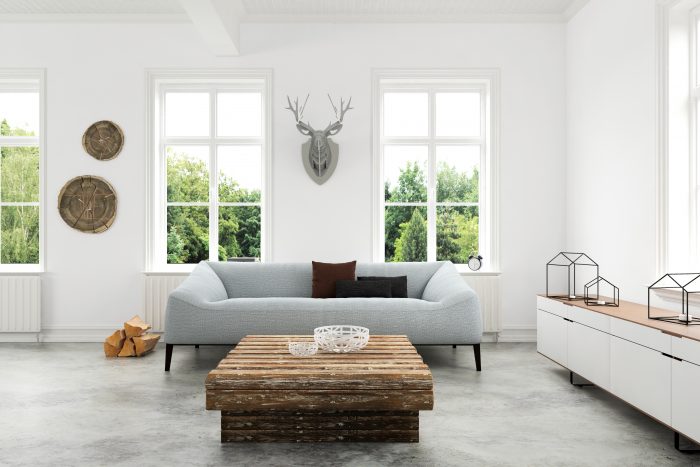 Sustainable Materials
The trend of eco-friendly materials won't surprise many. Keeping this in mind, designers have taken heed and moved toward green-living.  Repurposed materials and energy saving appliances are sustainable products you can easily add to any design. Some sustainable products can even save money. Going green is a no-brainer!
Colors Will Become The New Neutrals
Fashion is a pendulum – always swinging from one extreme to the opposite. Because of this, you can expect the neutral colours of the 2010's to be replaced by warm colours, saturated hues, and jewel tones.
"Tiles, cabinetry, and walls all serve as opportunities for more colour" says Christina Coop, co-founder of Hygge & West. Pink, peachy corals and earthy tones will start to appear on fabrics like velvet and leather. Golden Yellow, Champagne, Navy Blue, Olive Green, and Dark Red are other colours expected to make an appearance in 2020.
Handmade Goods
Designers have noted a market for handmade, unique, one-of-a-kind goods. Consumers are leaning toward products with a story and away from mass-made items that sometimes feel lifeless. In 2020, companies like Etsy will really shine. Here, you can find a wide array of distinctive and personal accents and artwork, furniture and other fun, quirky goods.
Can't find the perfect handmade decor items online? Head to your local antique store. You'll be surprised at the number of hidden gems you'll come across. Better yet, make something yourself! Clay, paint, and a little creativity can go a long way.
This decade is definitely not about keeping up with the Jones'. Let your personality shine bright, just like the colours that will define the generation.