Grab your hearty soup recipes, decorative pie plates and favorite cookbooks. Fall is here, and with a little effort you can get your kitchen ready for our favourite season.
Bring Out Your Cookbooks
There's something about this time of the year that brings out the cook in all of us. Dust off those cookbooks and turn to your favourite fall recipes. Not to mention, they make beautiful kitchen decor! With this season, the dinner options are endless. Try making butternut squash soup, chicken pot pie, or a delicious roast. Don't forget about dessert! There's nothing cozier than a busy kitchen, with the scent of tasty treats wafting in the air. This season calls for banana bread, apple crumble, and pumpkin cheesecake. Discuss your favourites with your spouse and kids and have a bake-off with the whole family.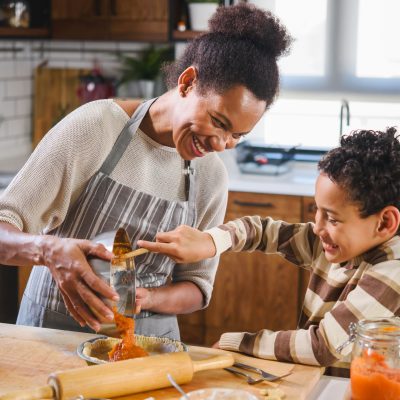 Visit Your Local Home Decor Shop
Burlington has some of the most unique decor and furniture shops, all with beautiful pieces for fall! When shopping for your decor, avoid colourful, kitschy items. Instead, stick with neutrals you can use for multiple years to create a classic autumn atmosphere. A few fall inspired items to keep top of mind are cozy throws, table runners, and seasonal knick-knacks. We've listed some our favourite Burlington shops below:
Classique Decor specializes in both modern and contemporary furniture, along with wall art, gifts, and custom upholstery.
Scan Decor serves the GTA and Halton region, with a beautiful showroom in Burlington. They believe in their products and are strongly committed to providing their clients with unique pieces that are built to last.
In House Living offers a relaxed shopping experience, with three thousand square feet of beautiful furniture and accessories.
Incorporate Natural Colours and Textures
When we think of autumn, we tend to think of earthy tones: beiges, browns, and greens. Use these colours as a base for your decor, playing with different textures for extra warmth. Try laying out wooden accents such as pie plates or cutting boards to bring in natural elements. If you're tight on space, woven baskets are both a great storage solution and the perfect fall accent. Lighting candles on the kitchen counter and dining table will make the room extra cozy, bonus points if they're fall scented! Finally, draping a textured throw over your chairs will make your dining area extra homey.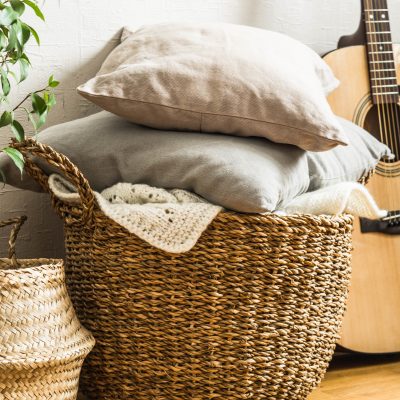 Create a Hot Drink Station 
Nothing says fall like a designated hot drink station in your kitchen. Use a tiered tray or small cake stand as a starting point for your station. Pull out your beloved mugs and start organizing! Next, take your coffee beans and fall tea blends and add them to the stand. Don't forget about sweeteners, honey, and cinnamon. Lastly, add your favourite refreshments, such as scones, biscotti and cookies. This cozy station is the first place you and your guests will stop off when they visit!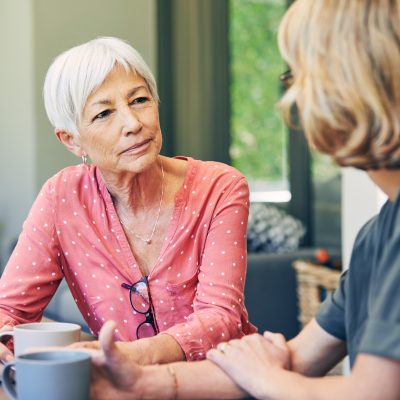 How are you cozying up your kitchen for fall?