Spooky season has crept up on us and is finally here! With the weather getting chillier, the sun setting earlier, and Halloween at the end of the month, we can begin celebrating. It's time to bring out all our favourite scary décor and experience our favourite fall activities! We've rounded up 4 ways to enjoy the Halloween season:
Dress Up In Costumes
One of the best things about Halloween is the costumes! It's so exciting to plan out how you're going to dress up, especially if you're doing a group or couples' costume. There are multiple options for family costumes as well, such as characters from The Adams Family, The Wizard Of Oz, or Toy Story. Get creative and try your hand at homemade costumes, use a white dress for an Angel costume or a black cape and funky scarf for a Harry Potter character! If you'd rather purchase a ready-made costume, try visiting Spirit Halloween Burlington, with hundreds of options. This way, you'll be ready for any Halloween get together, whether you're hosting family members or going to a small gathering with friends.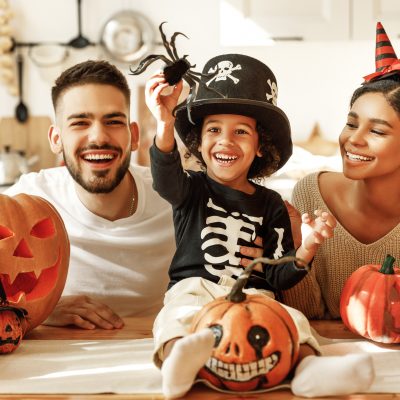 Halloween Decor
Next up, spooky décor! Get into the spirit by making decorating a group activity. Have each family member pick out their favourite Halloween pieces to place around the condo. Grab faux spiderweb material and drape it over the front door, kitchen cupboards, bathroom mirror and balcony railings. It can essentially be placed anywhere, and truly enhances the Halloween ambiance. Fake skulls also make great accents, add them to your bookshelves or nightstands to bring the holidays into your office or bedroom. A themed tablescape full of candles and smaller pumpkins will make every meal 'spooky'. Fashion a wreath out of branches for your front door or hang witches' hats from the ceiling to give the entire condo an earie vibe. For a more minimal approach, use black and dark orange accents throughout your condo. Swap out neutral couch pillows, tea towels and throw blankets to set the mood for Halloween.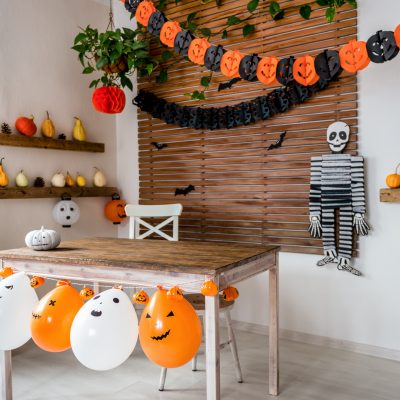 Pumpkin Carving Contest
Who doesn't love carving pumpkins during Halloween? Stop by Centro Garden and pick up a few pumpkins for a carving contest. Gather the whole family and turn the dining table into your workshop and start carving! Create a character from your favourite movie, a painting you love, or go scary and choose your favourite villain as inspiration! After you've all carved out your pumpkins, display them on the balcony or by the front door, using fake tealight candles to light them up.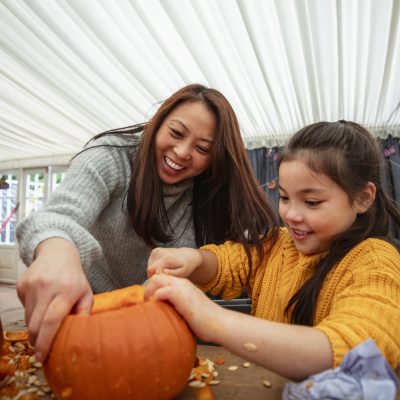 Visit A Farm
October is one of the most exciting times to visit a farm, with the beautiful weather and all the fall activities available! You can go apple picking at Drummond Farms or pick out your pumpkins at Chudleigh's Entertainment Farm! Enjoy picking out freshly baked goods, playing with the animals and exploring the farm! There are also fun Halloween activities for kids, such as a Pumpkinfest at Downey's Farm, wagon rides at Springridge Farm and Andrew's Scenic Acres for adorable group photo ops.
How are you celebrating Halloween this year?