Technology has made it easier than ever to stay connected, from video chats with family members to virtual events we can attend with friends. The Burlington community in particular has multiple virtual events happening over the next few weeks. If you're looking for a way to entertain your family over spring break, look no further! We're got five activities for you to take your family on a virtual adventure from the comfort of your own home.
Comedy Show
Do you have kids interested in comedy? Then you're in luck! Comedian Paul Bennett is hosting a family friendly virtual show, 'Guess What' where different comedians perform live stand up. The show is hosted with Paul's daughter and in-between comics, kids have a chance to tell their own jokes. Performances are happening once a month, with the next one on April 17th.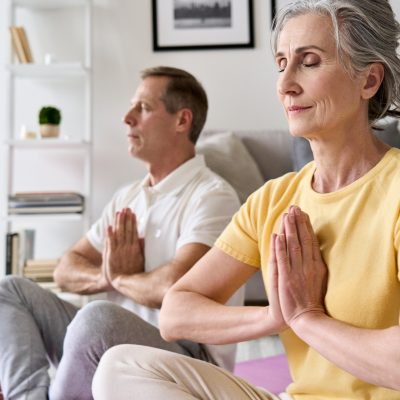 Workout
Bored of your regular home workouts and looking to try something new? Exhale Pilates offers multiple virtual options so you can get in a fun sweat session without leaving your condo! With their 'Exhale At Home' memberships, you get access to their classes, workshops, recipes and more. If you prefer a less regimented schedule, there are drop-in yoga, circuit, weight, and pilates classes. Lasty, Explore Pilates offers 45-60 minute wellness workshops, an activity the whole family can do! All virtual classes and workshops are on their Exhale Pilates app which is available for download on iPhone and Android.
Library Programs
During spring break, the Burlington Public Library is holding virtual programs for kids of all ages. From coding to dance class to teen trivia, there's something for everyone. Register for their virtual programs on the Burlington Public Library website, and get ready for a week of fun!
Concert
It's probably been a while since your last in-person concert, however, many artists and venues are holding virtual concerts for people to enjoy from their livings rooms. Originally from Burlington, Juno Award winning indie pop band Walk Off The Earth is doing a virtual performance of their own! On April 23rd, join them for a live virtual concert broadcasting from the Danforth Music Hall. With high quality audio, multiple cameras and sharp visuals, this concert will be a treat for the whole family!
Museum Experience
As Burlington's community museum, Joseph Brant highlights the culture and development of the city. There are three permanent galleries, open space for travelling exhibitions, and multiple education programs for students. Additionally, this museum offers virtual field trips and homeschool programs for children to learn about Burlington's history. Take your kids on a virtual field trip and discover 'Growth and Change in Plants' or learn about the city's heritage with 'Early Burlington' and enjoy as a whole family!
What virtual events are you planning for this spring break?