After a three-year hiatus, the Carpenter Hospice Gala staged a triumphant return on February 2, 2023 at the Burlington Convention Centre. The 20th anniversary of the Gala was Paradise Island-themed event featuring a live steel band, and silent and live auctions with a host of prizes, including luxury travel.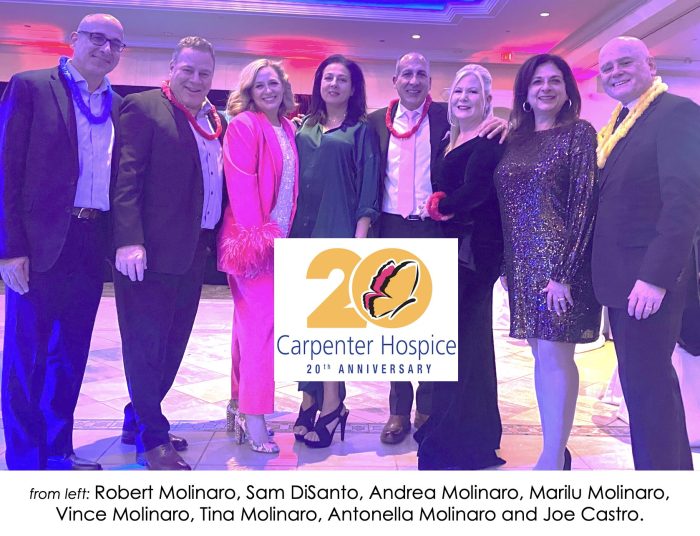 The Molinaro Group was well represented at the Gala, working the crowd and enjoying the festivities. Vince and Tina took to the stage for the live auction portion, as well. Over the years, the Molinaro Group has donated over $100K to the Hospice.
This year's gala raised over $160,000 to help the Carpenter Hospice continue to offer both residential-based care to people in the last stages of their lives, and for community-based programs for people dealing with grief, or a life-limiting illness.
Residents of the Hospice spend their final days together with loved ones in an environment that is peaceful, comfortable and meaningful. Staffed by a dedicated team of professionals and volunteers, the Hospice provides compassionate palliative care to meet residents' every need, and to ensure each moment matters.
Since 2002, the Carpenter Hospice has been an integral part of Burlington thanks to the generosity of sponsors like the Molinaro Group and will continue to provide support services to those going through life's most difficult moments.