We're so excited for the holidays! There are gifts to wrap, cookies to bake and a Christmas tree to put up, in addition to decorating the rest of your space. While we can't bake your cookies or wrap your presents, we can definitely help you in the decor aspect! Since we're spending more time at home, we're looking forward to a slower holiday season and decorating for Christmas is the perfect relaxing activity. Simple decor can have a big impact — including relieving you of some holiday stress. Try honing in on these three areas to bring the holiday cheer into your home: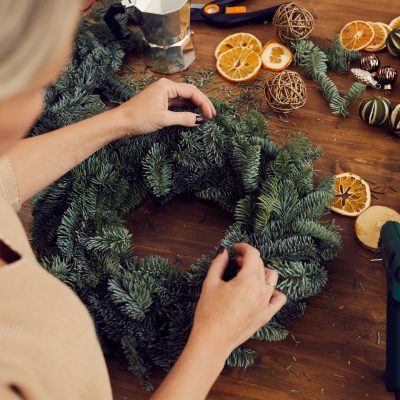 Greenery
Incorporating natural greenery is the easiest way to decorate for the holidays! It's minimal enough to add to any room, while bringing warmth into your space. Add a piece of garland to the windowsill, and cozy up with a good book or arrange it on the dining table for a touch of holiday decor in your kitchen. You can also drape garland on the headboard of your bed or along the railing on your balcony. Hanging simple, natural-looking wreaths are a great addition to your front door without being too over the top. Another great way to bring nature into your home for the holidays is to get a real Christmas tree. Leave it bare with white lights for a minimal look or combine a few neutral ornaments to create a beautiful decor piece, which will also smell amazing!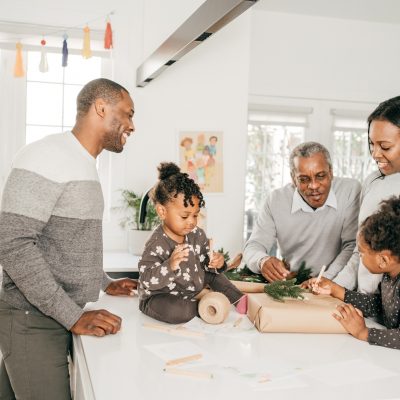 Think Minimal
Instead of the traditional kitschy decor typically associated with this season, opt for neutrals. Combine different textures such as faux furs, knit pillows and velvet blankets to convey warmth in your home. Neutral colours such as white, gray, beige and black fabrics can be very inviting, while keeping your space cozy and classic. Hang neutral, textured stockings to keep everything cohesive. You can also place a bowl of ornaments on the kitchen island or coffee table for a minimal look or if you've acquired too many for the tree over the years. For a more natural look, use pinecones instead.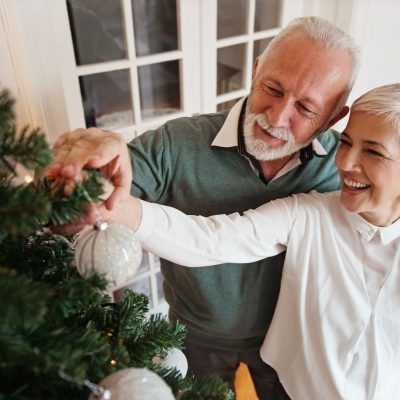 Lighting
Lighting is a fun way to get everyone in the holiday spirit. While you may not spend as much time on your balcony during the winter season, adding a few twinkly lights will help make the space extra cozy. Windows are another great area to put up lights. Turning them on while watching a holiday movie and sipping on some hot coco will create such a delightful atmosphere. If you prefer a more minimalistic tree, all you need is a few lights to make the perfect decor piece!
Check out a few of our favourite local shops for decor inspiration:
Classique Decor: This beautiful showroom has high quality products, with handpicked Canadian made furniture and accessories.
In House Living: This stunning 3000 square foot store is constantly changing, as the owners carefully select the merchandise, which arrives every week.
Liz At Home: This fabulous showroom has incredible furniture, artwork and decor items, all at an affordable price!
How do you decorate for the holidays?