Small kitchens can be a challenge. Counter space is slim, appliances are squished together, and storage is limited. Use these tips to set up a kitchen that lets your inner chef shine.
Minimize Appliances
Reducing the number of appliances in your home is the easiest way to maximize space. Own a blender that you rarely use? Time to donate it! Not into your sandwich press anymore? There's another device that you don't need to keep. Declutter your cabinets from all the appliances you no longer need, and you'll be amazed at the amount of space you have. Kitchen counters and the island are next. As tempting as it is to keep all your appliances out for ease and efficiency, they also create clutter in your kitchen. Only keep the essential appliances out, such as your toaster and coffee machine, pick three that are important to you and your family's lifestyle. This will create a calming, clean and creative space for you to cook and enjoy your kitchen.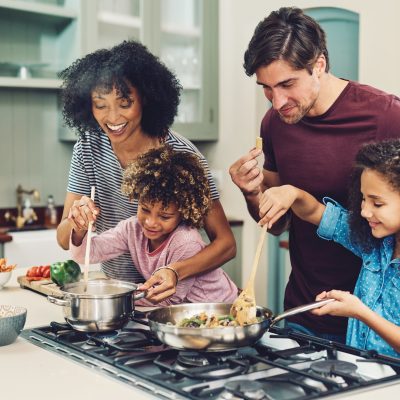 Don't Forget the Inside of Cabinet Doors
It's important to utilize every inch of space! Creating extra space inside your cabinets can truly transform your kitchen. Use caddies, wire racks or hooks on the back doors of cabinets to maximize space. You can store lightweight items such as dish towels, sponges, and cleaners without taking up any precious cabinet space.
Invest In A Kitchen Cart
If you're tight on counter space, a roll-away kitchen cart is perfect! You can use these types of carts to hold extra appliances, cookbooks or dishes. They also make an ideal bar area if you lack a place to store wines, liquor and other accessories. They're extremely versatile and can be moved around to serve your needs depending on if you're having a big baking night, or you're hosting your family over for dinner.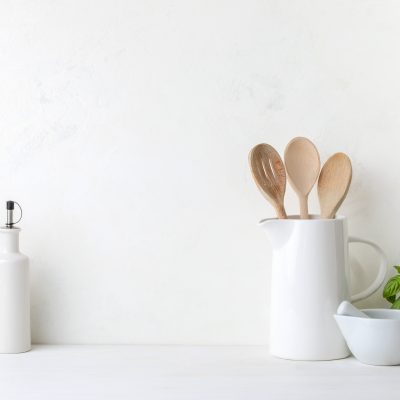 Declutter
While decluttering your entire kitchen can seem overwhelming, if you start slowly and break it up into sections, it becomes much more doable. Create a few rules for yourself. For example, if you haven't used an item in two or more years, donate it. Not only will you help someone in need, you'll free up space in your kitchen. This is not just limited to appliances – think kitchen gadgets, cutlery, tupperware and spices as well. Make decluttering your kitchen a quarterly habit. Doing a deep clean of your kitchen every few months will help it stay tidy and give it the illusion of appearing more spacious. If you want to go the extra mile, here are a few organizational services located in Burlington and the surrounding area, to help you make the most of your space:
Maid of All Work: they help busy homeowners have more freedom and enjoy life by getting organized and letting go of items they no longer need.
Allison Moon Professional Organizing: she offers a fun and creative approach to bring order to your home.
How are you going to maximize the space in your kitchen?