The weather has finally warmed up and we're excited to go outside and get some exercise. The city of Burlington is a wonderful, family friendly city and has so many beautiful outdoor areas to discover. Here are some of our favourite spots in Burlington to go for an open-air sweat session:

Royal Botanical Gardens
This beautiful garden is a Burlington staple, with five cultivated garden areas, 27km of nature trails and 2,400 acres of nature sanctuaries. It's Canada's largest botanical garden, with multiple parks and trails which are gorgeous to explore! Round up the family and take them on a day trip for a socially distanced walk around the trails at the Royal Botanical Gardens. Or visit the Arboretum for an English landscape experience. There are a variety of beautiful trees and plants, and this garden is the perfect location for a long walk with your partner.

Spencer Smith Park
Just a short walk from our Illumina construction site, visit this family friendly park for the ideal outdoor workout. During spring months, the beautiful Japanese cherry blossoms have bloomed, creating an exquisite feature in the area. With a park for the kids to run around, and a stunning promenade to explore, you're sure to have a great time at Spencer Smith Park! Go for a leisurely stroll by the water and take in the gorgeous view of the lake, or bring out the bikes and enjoy a quick ride in the park.

Brant Street Pier
Right by Spencer Smith Park is the Brant Street Pier, located at the waterfront in downtown Burlington. The pier extends over Lake Ontario and provides picturesque views of the water and shoreline. Wake up early and go for a morning run along the pier to catch the beautiful sunrise or bring the whole family down for an evening walk to unwind and destress.

The Burlington Greenway
The Burlington Greenway (Bike Path) is a great spot to visit for a walk or bike ride during all seasons, but especially in spring. With eight miles of paved path, there's room for cyclists, runners and walkers to enjoy this Burlington gem, so everyone can get their exercise for the day! The Burlington Greenway connects to multiple major parks, residential neighbourhoods and beaches, with stunning views of both the city and shoreline. Grab your cycling buddy and enjoy a long, scenic bike ride together in this beautiful spring weather.
Mount Nemo Conservation Area
Want an outdoor workout away from the hustle and bustle of the city? Take a long, peaceful hike in Mount Nemo, a small park with five kilometers of trails to explore. There's also the rock clicking routes for the more adventurous type, and a look out point with beautiful views of the escarpment. You can book your reservation over the phone or by visiting the Conservation Halton website.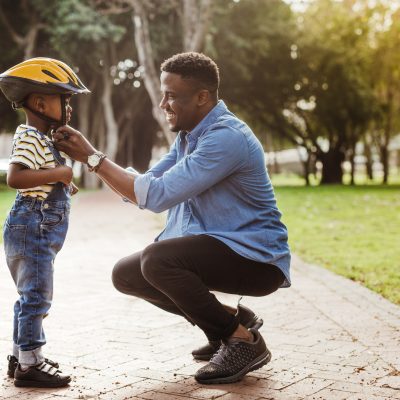 What are your favourite outdoor places to exercise in Burlington?