We're all in favour of easing and simplifying areas of our lives! One weekly activity that can be streamlined is grocery shopping. Ordering groceries online is now easier than ever, and there are countless options to choose from. Here are 5 reasons we're in favour of getting your groceries delivered to your doorstep.
Convenience
You can place your grocery order anytime, 24 hours a day, 7 days a week. There's no need to rush to the store after work or attempt to fit in a quick shop between your very long list of errands. Now, you can sit back, relax and order your groceries from the comfort of your couch. Some grocery delivery options even offer the convivence of a delivery hour, so you know exactly when to expect your fresh food. Forget about taking multiple trips down to your car and lugging heavy grocery bags back up the elevator. All you need to think about is when Paradigm's concierge will notify you about your grocery delivery, saving you time and energy!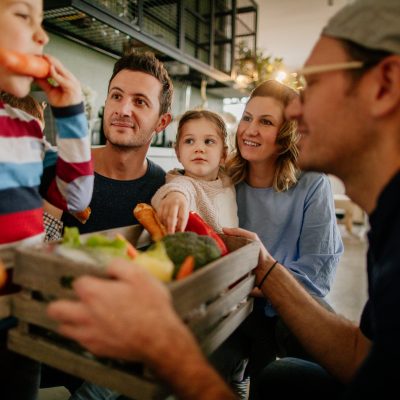 Superior Quality & Freshness
There may be some hesitation when purchasing groceries online due to the inability to handpick fruits, vegetables and meat products. This is understandable as most people are very particular when it comes to these items, and only want to purchase the highest quality products. However, in order to minimize complaints, grocery stores will always send their customers the best quality items and freshest ingredients.
Safety
Ordering your groceries online is not only convenient, but it provides safety and limits outings during the pandemic as well. There are options for contactless delivery, so you can receive your order right to your doorstep without having to interact with anyone. Additionally, with grocery delivery options, you can easily avoid the hassle of large crowds and parking queues. With grocery stores limiting the number of guests that are allowed inside, delivery becomes an easy, convenient and safe option!
Meal Prep
Take all the stress out of meal prepping! You don't have to scribble a last-minute list before you leave for the grocery store anymore. Now you can check your inventory while you're home and place your order, instead of calling your spouse a few times to double check which ingredients you're missing. It'll be much easier to plan meals with the whole family, and quickly place an order with your local grocer.
Pricing and Delivery
With the rise of grocery delivery services, comes ample competition. This means you're free to browse various online services to find the best pricing for you and your family's meals. There's also the option to choose a grocer based on delivery preferences, some grocery services actually do same day delivery!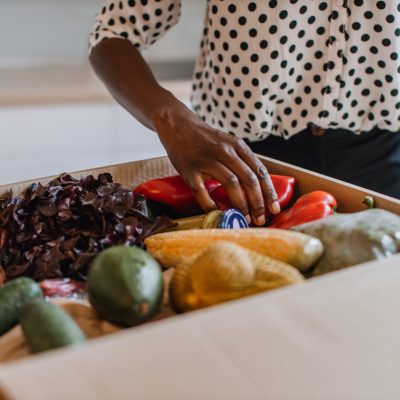 Check out a few of our favourite local grocery stores to order from:
Farmway Foods – You can have top-quality, local Ontario meats delivered to your door! Saving time and serving families is their top priority, which is why they serve their customers the highest quality meats sourced from family-owned local farms. Plus, all the animals are ethically raised, and free of added hormones and antibiotics.
DeliverGrocery.ca – An online grocery delivery service, able to deliver your order in as little as 3 hours. This grocery deliver service has personal shoppers doing the work for you, picking and packing your groceries while ensuring fresh, quality items. Given the pandemic, all employees wear protective gear and offer contactless delivery to ensure customer safety is top priority.
Farmer Jack's – They create essential boxes filled with fresh, local and ethically sourced produce, so you can get your groceries without ever leaving your home.
Mrs.Grocery.com – Their mission is to make shopping local convenient. They do this by increasing the collaboration between local farmers and small businesses using their same day order fulfilment network.
Have you tried ordering your groceries yet?